The light and elegant pattern provided the perfect accent for this updated dining room.
Every home project begins with a source of inspiration. In the case of this elegant dining room, the design story began with the wallpaper. The textured vinyl wallcovering by Phillip Jeffries, aptly called "Blossom," depicts blooming magnolia branches in an artful pattern and muted palette. Bathroom Wallpaper
"We instantly fell in love with the wallpaper," says Jennifer Riffle of Brook Taylor Interiors, a design business she shares with her mother, Ellen Roberts. "We liked the quiet color scheme — soft cream, grays, a hint of green — and the elegance of the pattern."
"The lighter background also gave the room an airier feel," Roberts adds, noting the space's smaller paned windows.
The homeowners, a family of five, unanimously agreed on the special wallpaper pattern and colorways, allowing it to anchor the remaining dining room décor. Besides a dark wood Baker sideboard that came from the homeowners' former house, every piece of the dining room is newly acquired.
"We pulled the soft greenish-silver color from the wall covering to select the silk fabric we used in the window treatments," Riffle says of the sumptuous floor-to-ceiling curtains that hang from acrylic, gold-accented rods. "The embroidered tape trim definitely gives them a finishing touch."
The dining table — extra-long to accommodate friends and family — came next. The custom walnut piece, which complements the warm wood sideboard, is flanked by armed host and hostess dining chairs styled in a textured chenille with nailhead trim, as well as side chairs that are upholstered in a silvery-gray viscose-cotton textile. Each chair is finished in the same chalky gray-wood tone.
"The dining room is one of the first rooms people see when they enter the home, so all the special touches really add that polish," says Roberts.
Additional enhancements include a raised-pattern geometric rug that grounds the space, a curved-back button-tufted bench that furnishes the alcove, and a striking crystal-and-gilt chandelier, a contemporary take on the classic tiered wedding cake–style chandelier.
"We were also able to have the ceiling painted in a high-gloss custom color," adds Riffle. "It was worth the time and the mess, and really gave the room a finished look."
This story originally ran in our November issue. For more stories like this, subscribe to our monthly magazine.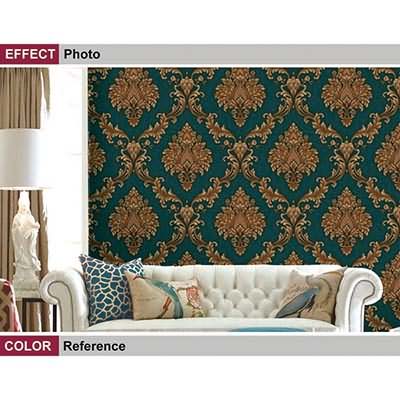 Classic designs Copyright © 2023 Northern Virginia Magazine